Convert your PDF files to PNG
Need to remove the background of a PDF document? Use our online tool to convert your PDFs to PNG, giving you an image with a transparent background.
PDF to PNG: professional conversions
Worthy of the very best conversion software, our online tool enables you to save your PDF files as PNG – just like a professional.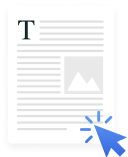 Simple and fast
Usable from your Internet browser, our online tool doesn't need PDF-PNG conversion software to be installed.
To use it, simply import your PDF document and wait for the background to be removed.
Once your file has been converted into PNG, you can download it to your computer, save it online or share it without waiting.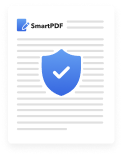 PNG with no background
Unlike other tools to convert PDF to PNG, our module is able to remove the plain background of your documents.
Capable of distinguishing the background from other elements on the page (text, image, etc.), it enables you to separate the visual elements of the PDF document.
Once your PNG file has been created, you can incorporate it more easily into other images.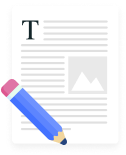 Compression
When exporting the PDF document into PNG, your file is automatically compressed, because the PNG format takes up less space.
Yet the full quality of the visual elements is still retained.
And the resolution, colour or clarity of the images are maintained, enabling you to produce graphic creations more easily.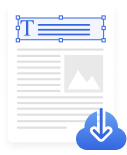 7-day trial
PDF Smart gives you a 7-day trial period.
By activating your trial, you have unlimited use of the PDF-PNG converter.
During this period, you also have access to all our other web tools for better managing your PDF documents.
Compression, modification or protection using a password: your options are unlimited.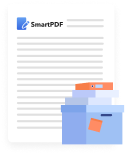 Multi-format
With our PDF conversion tools, you can export your documents in the format of your choice.
As well as the .png extension, you also have the ability to convert your PDF documents into .jpg (or .jpeg), .tiff or .bmp.
The benefit?
You can choose the image format that best suits your needs.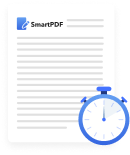 Data protected
Dealing with confidential data?
With PDF Smart, we undertake to encrypt your PDF and PNG documents using AES and ARC4 protocols.
Also, your files are not kept on our servers once converted to PNG format.
This gives you an easy way to export your documents, knowing that your privacy is guaranteed.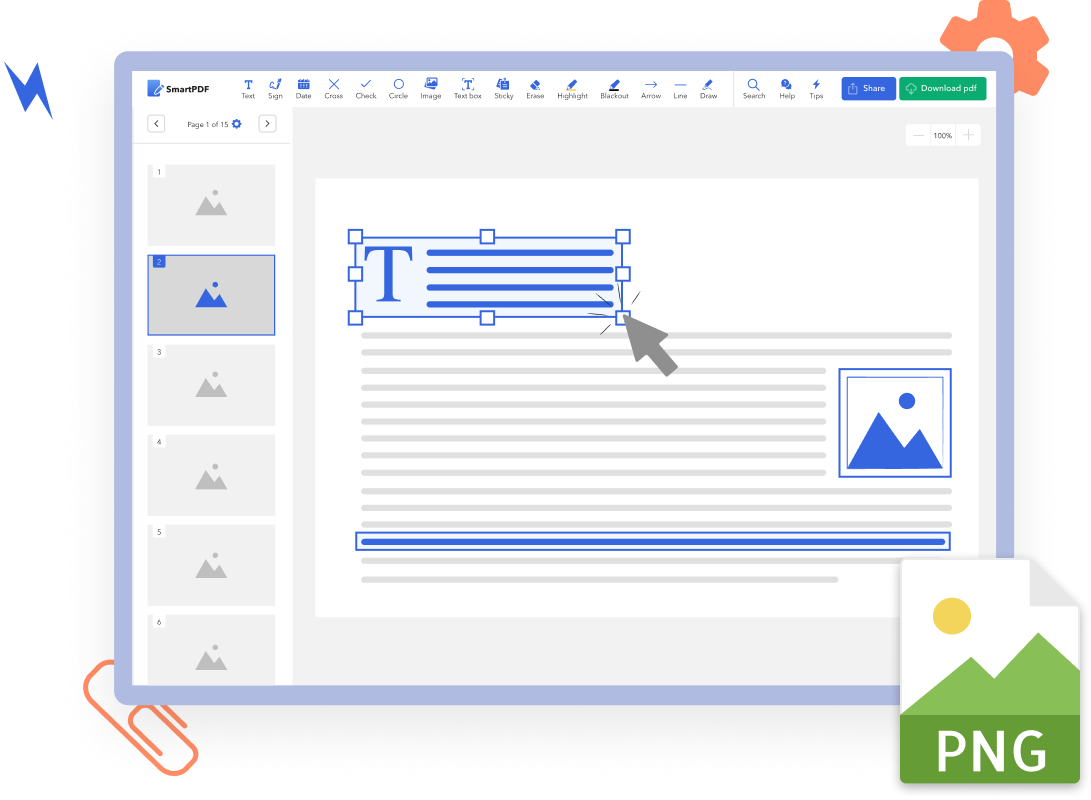 How to convert a PDF file to PNG
1. Download the PDF document to be exported in PNG.
2. Wait for the background to be removed.
3. Recover your new PNG file with a transparent background.
PDF-PNG conversions: why PDF Smart?
PDF Smart offers you a high-performance tool for saving your PDF files as PNGs. Online conversion, identification of visual elements, removal of backgrounds, retention of resolution, compression, etc. So many functionalities that enable you to remove the background of your PDF documents effectively and to obtain a high-quality PNG file.
As a specialist in online PDF tools, PDF Smart also offers you many other office software management modules. Using our platform, you can compress your files, protect them with a password, add a signature or modify them, from A to Z.