Convert your PDF files to Word
Upload your PDF file to convert it to Microsoft Word format now. Once converted, your file is 100% editable.
The best PDF-to-Word converter
Simple to use, fast and complete: discover all of the good reasons for using our online tool for saving your PDF files in DOC or DOCX format.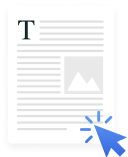 Instant conversion
Once your PDF file has been dropped on our platform, its conversion to Microsoft Word format begins immediately.
Ideal for obtaining your document without waiting.
You can even use our other online PDF tools if you need to.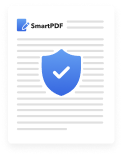 Total extraction
In addition to detecting the text, the PDF Smart converter also extracts the scanned images and pages.
And once your PDF has been converted to Word, you have a file that is complete and ready to use.
Perfect for not losing any information during the conversion to Word format.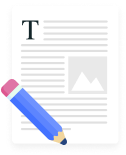 Editable file
Just like any other Microsoft Word document, the file converted from PDF can be edited from A to Z.
Modify the text, add images or a new layout: you have total freedom.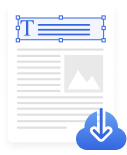 Security guaranteed
Once uploaded, your PDF to be saved in DOC or DOCX format is encrypted using the 256-bit Advanced Encryption Standard (AES) and 128-bit ARC-FOUR Encryption Standard (ARC4) to guarantee its privacy.
Once converted, it is deleted from our servers so that no copy of your file remains online.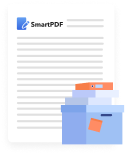 Compatibility guaranteed
Smart PDF is first and foremost a PDF tool that you can use online.
This means you can use it regardless of your computer's operating system: Windows, iOS or even Linux.
You can also convert your PDF files from most browsers: Google Chrome, Internet Explorer, Mozilla Firefox or Internet Explorer.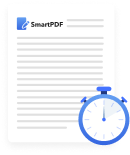 7-day trial
Don't hesitate to activate your trial period so that you can convert your PDF documents to Word.
You can make unlimited use of all of our online PDF tools (converter, editor, etc.) for a whole 7 days.
And if you're convinced, there's nothing to stop you taking out a monthly subscription.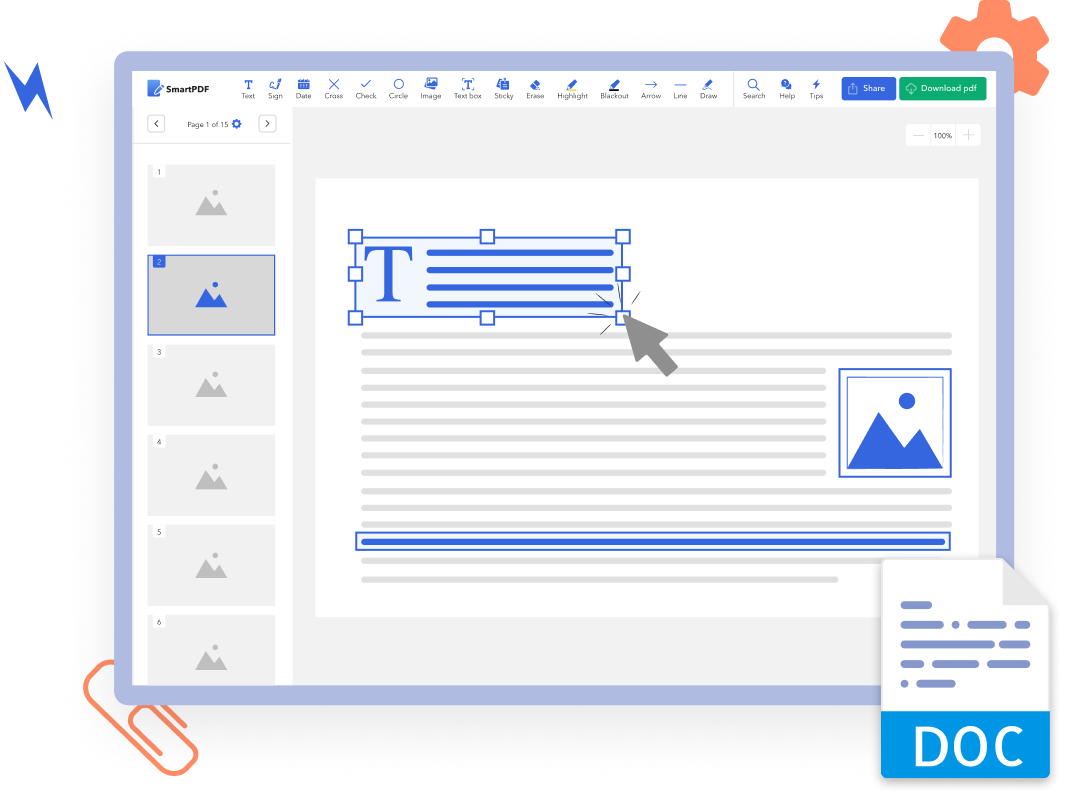 How to convert a PDF document to Word ?
1. Upload your PDF file to the platform.
2. Wait a few seconds to allow it to convert.
3. Download your PDF document converted to Word.
Your PDF-to-Word converter is PDF Smart
Developed by experts, the PDF Smart converter enables you to convert your PDF documents to Microsoft Word in just a few seconds. Relied on daily by countless online users, it provides you with a DOC or DOCX file that you can edit.
Usable everywhere, including from your Smartphone and with any browser, PDF Smart tools enable you to manage your documents online. Save a PDF in Word, edit, add a signature or protect your file: PDF Smart is the simple way to expand your horizons!